Woodsies x K-nit 'Bryant' Sunglasses
Born from the same ideals of creating sustainable products this collaboration mixes the universes of both brands. A perfect mix between 80's wayfarer style and traditional British fair-isle, here comes the Bryant.
Each pair is handcrafted from Canadian Maple by Woodsies is engraved with a K-Nit fair isle design, and comes with a K-nit 100% Lambswool drawstring pouch
Polarised UV400 brown gradient lenses
Offers 100% UVA & UVB protection
Spring hinged, universal fit
100% water resistant
Unisex design to fit anyone and everyone
Pouch: 100% Lambswool Outer, 100% Cotton Inner handmade in Nottingham by K-NIT
Sunglasses designed by K-NIT in Nottingham and made by Woodsies in Edinburgh
Availability date:
The Factory
KNIT: HANDMADE WITH LOVE IN ENGLAND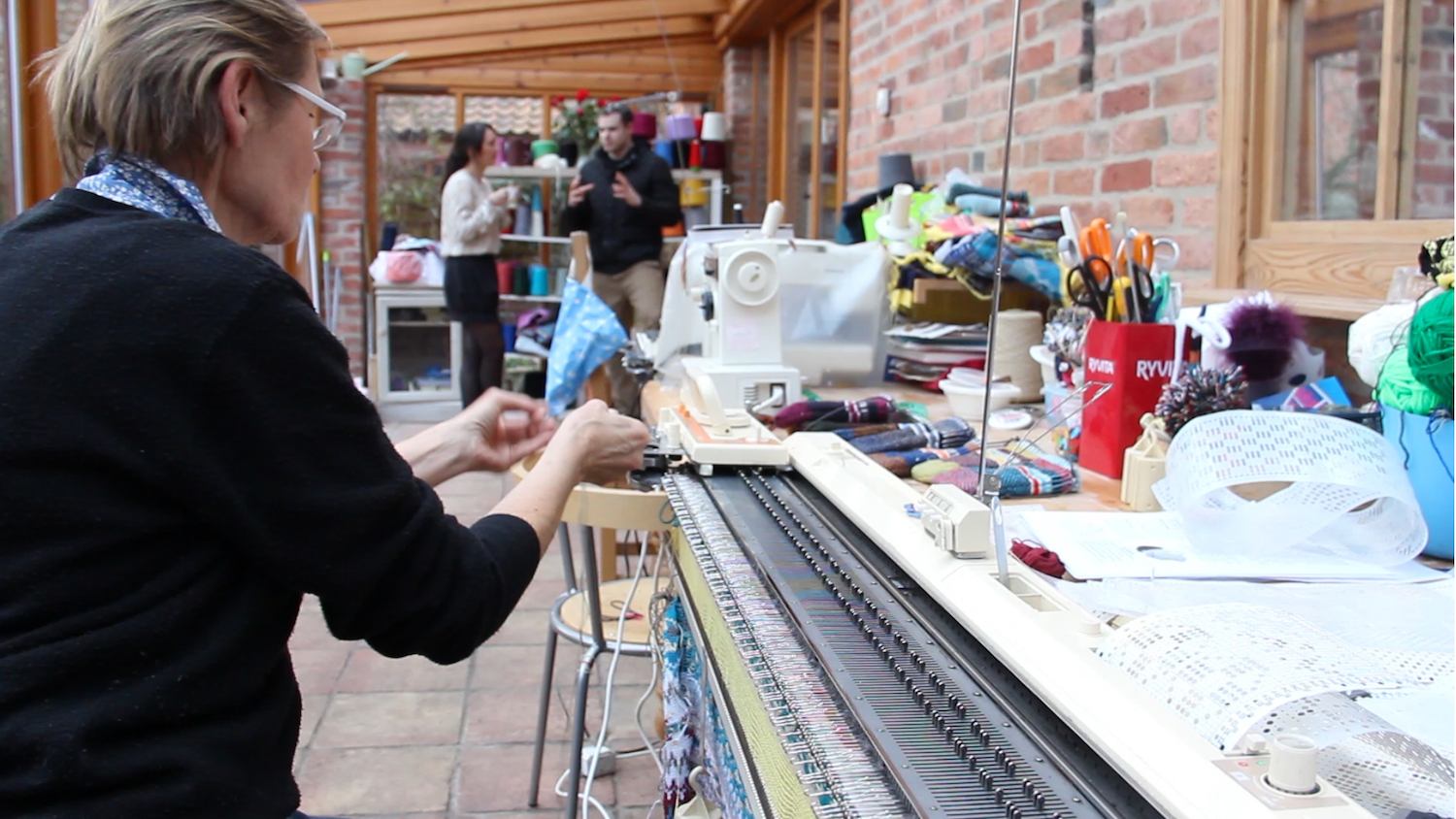 Carol & Mark, mother & son

About KNIT
K-nit was conceived in mid-2012 when designer and needleworker Carole Layfield set about knitting some hats for her sons and their friends. Using the surplus Lambswool from her store cupboard, she instinctively designed a small collection of comfy, durable beanies whose stark and often improvised colour blends gave way to an authentic style. Their creation met with such a positive reception that excited family discussion quickly led to a well-formulated vision for K-nit...one that is now being realised.



Locally sourced material
K-nit provides high-quality garments, and continues to source local wool, endeavouring Besides providing high-quality garments, continuing to source local wool and endeavouring to support British manufacturing has become central to our ethos, as has a non-wasteful approach to the production process. Equally important is that original, distinctive style. We feel it is one that offers a fresh approach to the beanie craze of the last few years - a timeless look that reflects the highly creative sensibilities and honest attitude of our company.