New moon ring
Availability date:
The Factory
NimZu, handmade jewellery made in Belgium
NimZu – handmade jewellery made in Belgium inspired by travels, simplicity and vibrancy.
The geometric design keeps it pure and elegant, the silver and gold warm and playful.
Inspired by travel
Natasha Casteleyn is a Brussels-born urban nomad who after many artistic and academic wanderings in Europe and beyond, chose the vibrant city of Antwerp as her hometown. She obtained a Master in Political and Social Sciences in Ghent and then headed to Barcelona, where she studied Documentary Film and Photography and lived for 8 years.
A 2-year intermezzo in Buenos Aires (Argentina) awakened her creativity but it is truly during her one-year honeymoon through Australia and Southeast Asia , and the meeting of a traditional Japanese master silversmith that she discovered her talent and passion for jewellery design and artisanal silversmithing.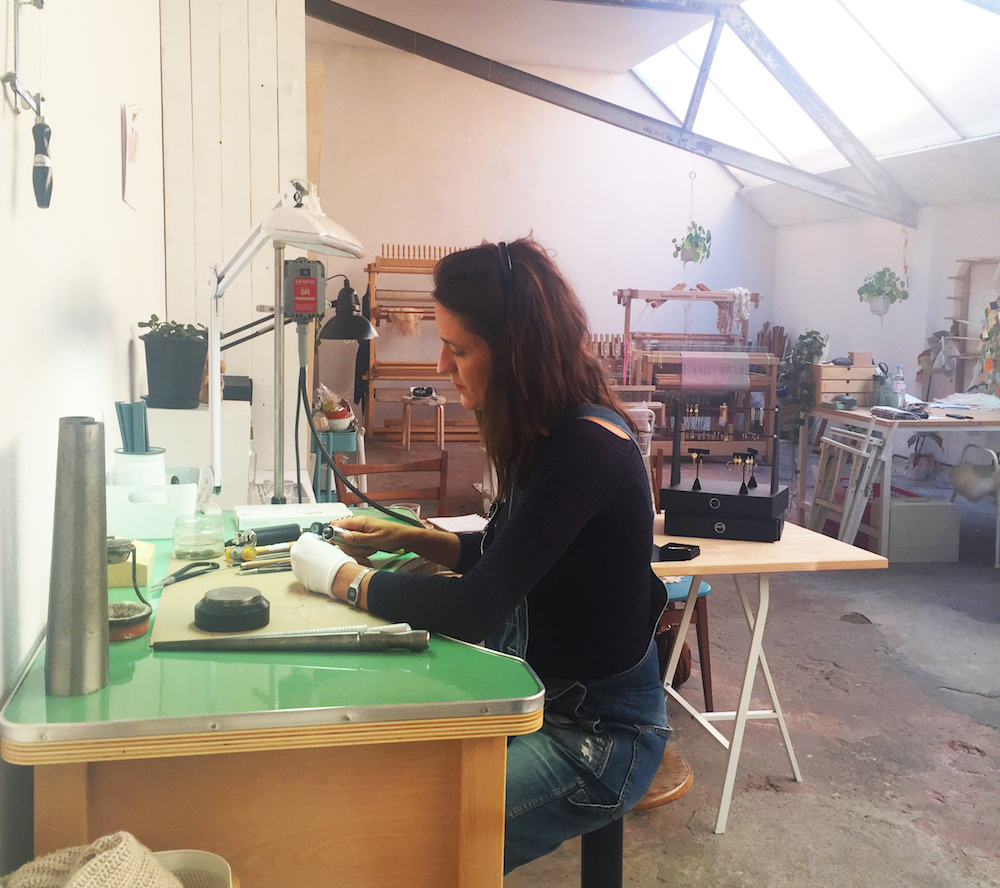 A pure and elegant collection
These various international endeavours have influenced Natasha significantly, and inspired her wabi sabi approach to life and design. Whenever possible she re-uses her metals giving them a well deserved second life. Natasha's jewellery label Nimzu is nothing but a blink to that way of life, not looking for (industrial) perfection but emphasizing artisanal craftsmanship. Nimzu's trademark are geometric forms and lines often mingled with Hispanic colour and vibrancy, resulting in a stylish, contemporary and elegant collection of rings, bracelets, necklaces and earrings. Every single piece of Nimzu jewellery is handmade in Natasha's home atelier and created with sterling silver 925 or 14 carat gold.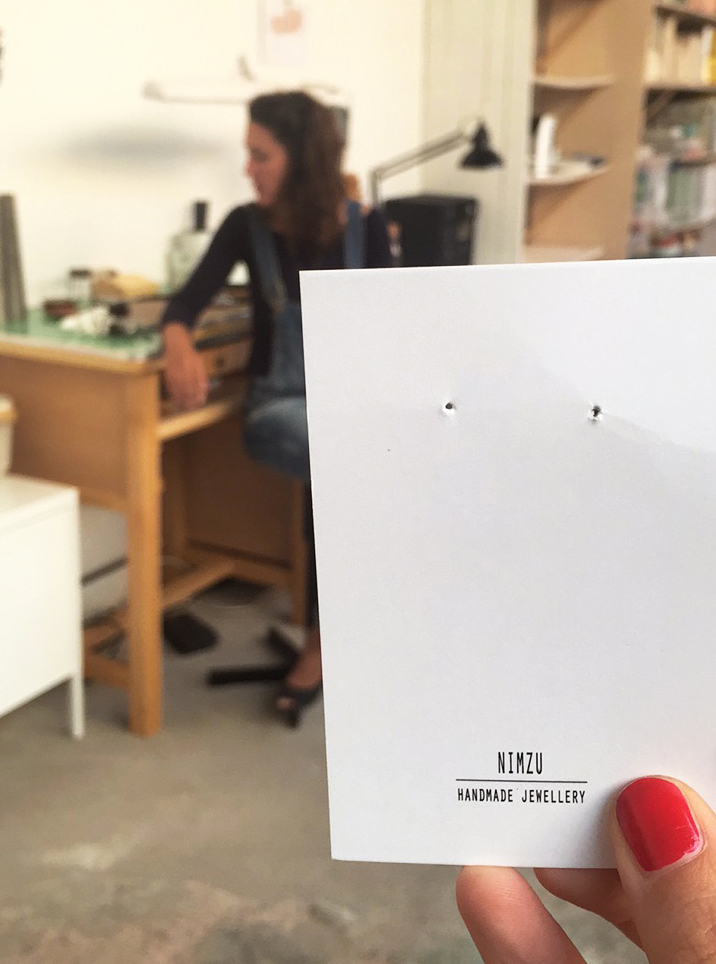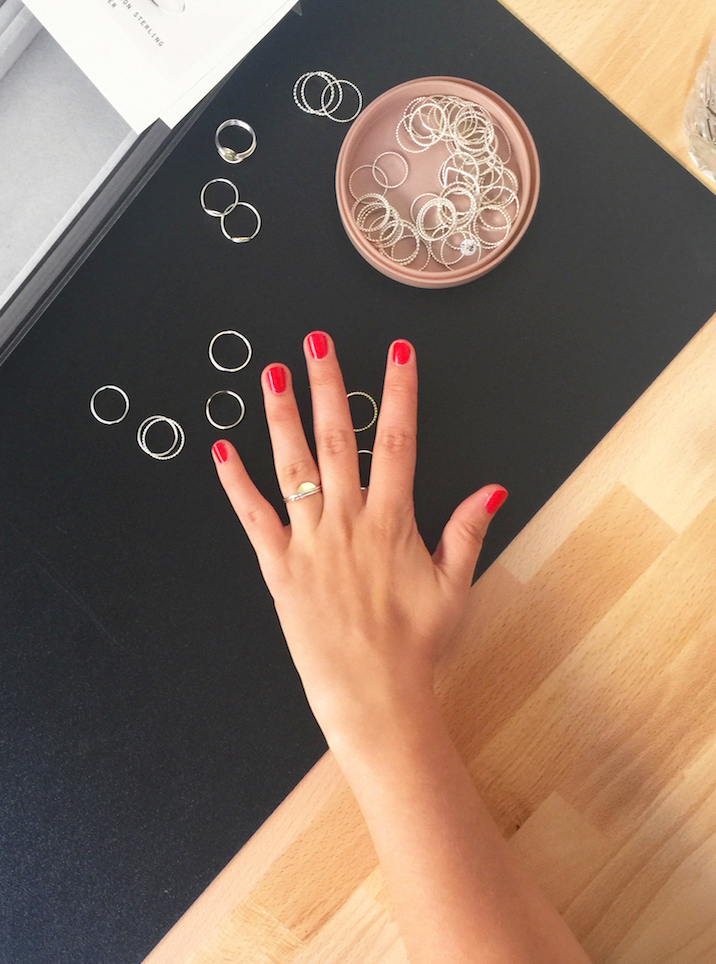 Natasha Casteleyn about Nimzu: "The geometry and simple lines of my collections keep it pure and elegant, the silver and gold warm and playful. Every collection grows organically. I want people to experiment with my bijouterie, the combinations are endless: a casual daytime ensemble might transform into a dressed-up night outfit by switching one single piece."
Natasha is fluent in Dutch, French, Spanish and English. She is married to Frederik, mother of Felix and Rosie.